This is an internal documentation. There is a good chance you're looking for something else. See Disclaimer.
Automatically Trigger Deployments¶
Attention
You need to be a Teamcity administrator to set up triggers.
Time-Based Triggers¶
Note
Time-based triggers for continuous delivery can and, generally, should be configured via Ansible. See scheduled_cd_* variables in Ansible.
Create Trigger¶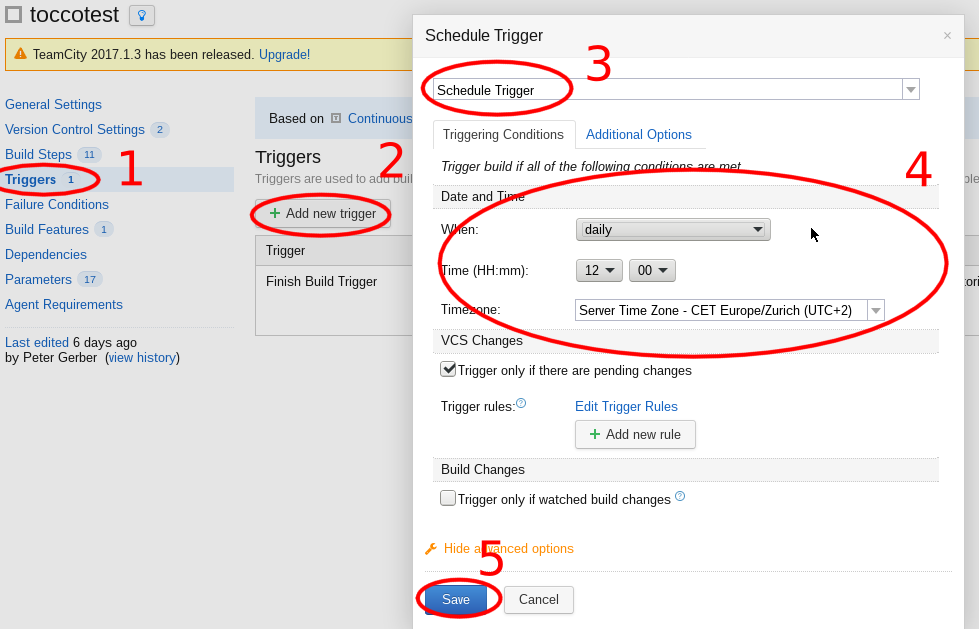 Go to Triggers settings

Add new Trigger

Select trigger type Schedule Trigger

Select desired schedule

Save